Savory. Sweet. Perfectly seasoned. At CURED, all of our products are delicious works of art. And once you try them, you'll never look at meat the same.
Irresistible Any Way You Slice It
Alex and Breelyn Bomba are no strangers to good taste. For over 10 years, they have been perfecting mouthwatering meat recipes that offer unreal flavor.
read more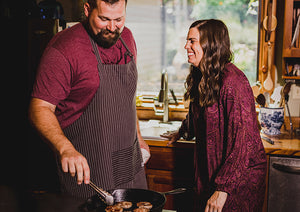 If You're Not Completely Satisfied, Send it Back. We'll Eat It.